Gwynfa finished joint first in the plate final of the National DPI Championships at Warwick but failed to collect the trophy after a nail biting tie break. The other WPF representatives, Bridgend and District also put up a very creditable performance.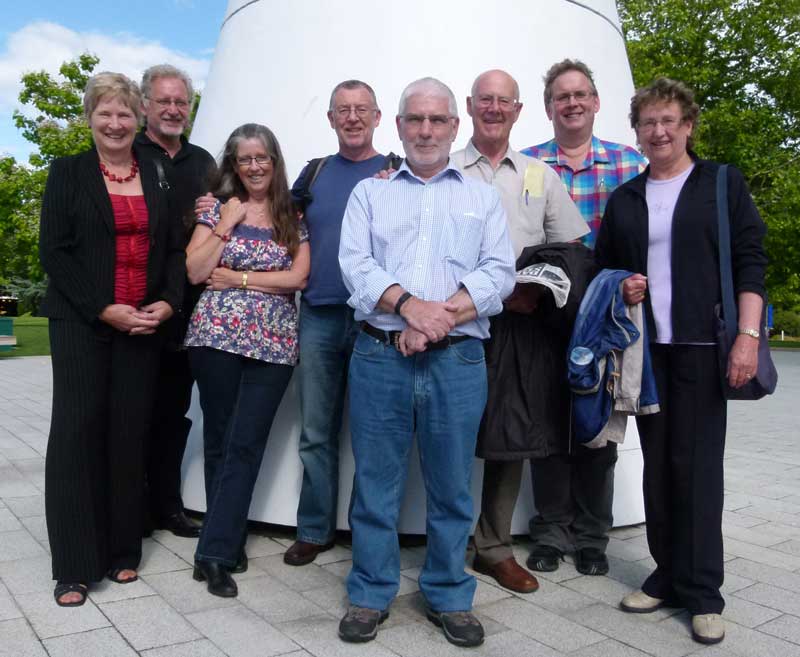 Each year Warwick hosts the PAGB National DPI Championships, the UK version of our own Ace of Clubs (from which Gwynfa and Bridgend qualified for this event). The top two clubs in each federation throughout the British Isles compete (plus the finalists from the previous year). This year there were 36 clubs in total. They are all top clubs. It's a tough event!
The competition works as follows: Each club enters eight photographs for round one and eight different photos for round two. These are scored out of 15 (by three judges who can score up to 5 points for each photo). After the first two rounds the top eight clubs (plus ties) proceed to the main final (where they present a further 20 photos each). The remainder proceed to the 'plate' final (and another eight photos each). Â 
The first two rounds saw Gwynfa (on 174) in joint 18th place and Bridgend and District (on 172) and 23rd. However, this was not an indicator of the excitement to come!
Te plate final was contested by a total of 26 clubs as 10 had proceeded to the main final due to tied scores in eighth place. Each club in the plate was required to submit a further eight photographs, four of which had to be new. As the scores came in 'Team Gwynfa' began to realise they were in with a shout. Two maximums of 15 (one for Linda Beynon, one for husband Bob), a 14 for Mark Mumford plus a couple fo twelves for Leigh Woolford and another for Mark Mumford gave them a total score of 100 points. To put this in to some perspective, the only previous three figure total for eight photos in the entire competition was from Wigan 10 who scored 104 in round one. Excitement was mounting in the Gwynfa camp.

The only fly in the ointment was that Gwynfa's score of 100 was immediately matched Southampton leaving a tie for first place. A tie break of three new photos would be necessary to decide who took home the silverware.
After two photos each in the tie break Gwynfa were two points ahead but the last photo saw a three point swing leaving them on 32 and Southampton on 33! Southampton were jubilant, Gwynfa philosophical. "It's all part of life's rich tapestry", one member was heard to utter through clenched teeth. However, as far as we know, it is the best ever performance by a Welsh club in this prestigious national competition and one of which the Llantrisant club can be proud.

The plate final finished in this order: Southampton (100W). Gwynfa (100). Wolverhampton (98). Rolls Royce Derby (97). Dorchester (97) and Highcliffe Infinity (95). Bridgend and District finished with a very creditable 91 points (joint 13th).
In the main final Wigan 10 (with 259 points from 20 photos) won easily for the fifth time from Carluke (250) and Amersham (247).